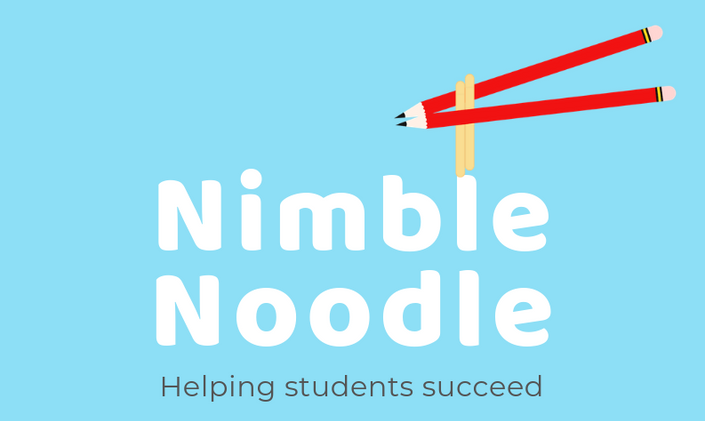 Nimble Noodle
Helping students succeed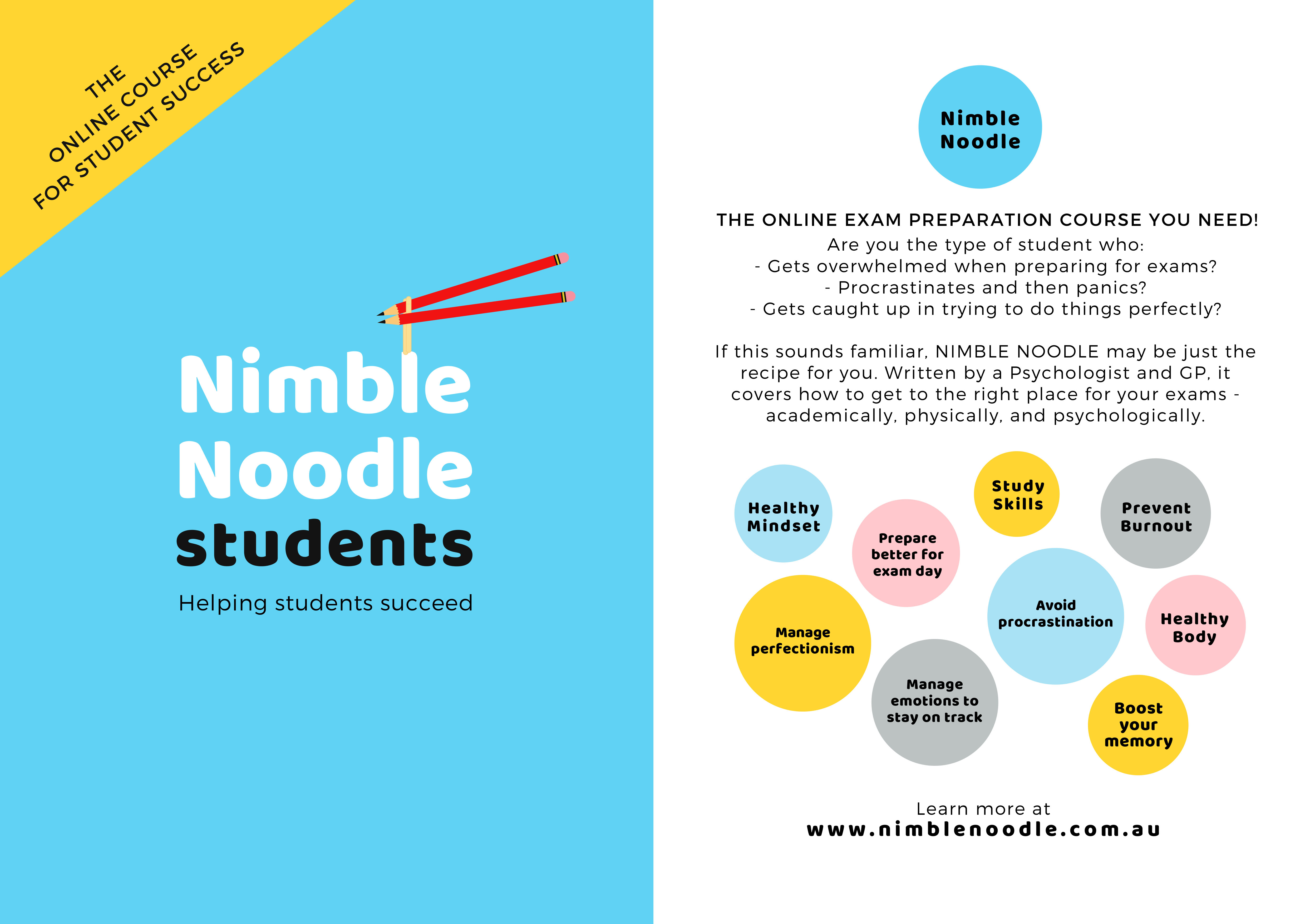 HEY THERE!

Are you a student plugging away at your studies but not getting anywhere? Have past years studying revealed a few traps that you fall into over and over again?
Do any of the following sound familiar:
I get overwhelmed with the amount of work ahead of me - I don't know where to start and how to hold all of the information in
When I push myself, I start feeling exhausted, and my brain turns to mush with slow thinking and poor memory.
I find myself procrastinating. A lot! My room might suddenly be really tidy, but inside I'm still panicking about all of the work that has to get done.
I get caught up in trying to do things perfectly - I spend far too long on tasks, or I don't bother making a start, because I know I won't be able to get it to the level I want it to be.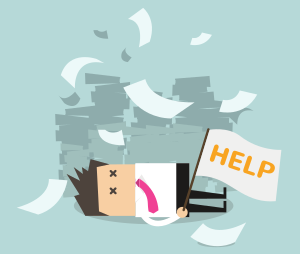 If this all sounds a bit too close to home, then Nimble Noodle may be just the course for you. We will help you thrive through high-pressure periods of study; boosting performance, and preventing burnout, through good health and clever mindset habits.
WHAT IS A NIMBLE NOODLE?
A Nimble Noodle is someone who can use their brain flexibly. When it comes to students, we're talking about using your noodle in a nimble way so that you can stay focused on your studies and make it through to the end of the year. You see, being successful in your studies isn't just about studying. It's about:
Understanding how you learn and how to work with it (rather than against it),
Getting into the right mindset for studying,
Learning how to maintain your focus and resist procrastination, and of course,
Having a body that lasts the distance
In our Nimble Noodle online course we'll help you in a holistic way - academically, psychologically, and physically.
WHAT'S ON THE COURSE MENU?
To help to make the ideas in the course more concrete and easier to remember, we have used various cooking references to describe your studies. We use the analogy of cooking a bowl of noodles when referring to various phases of the course which is organised into three main parts :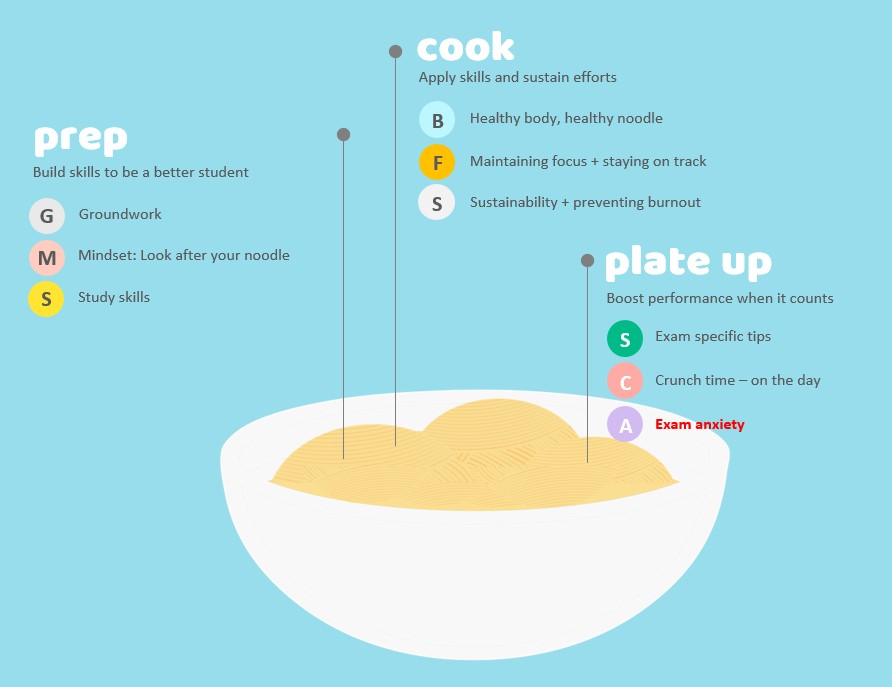 PREP
This section is all about getting your ingredients and equipment together for your recipe. In it, we'll first do some groundwork to look at who you are as a student, where you fall down, and identify areas to work on. We'll then cover how to get into the right mindset for studying. Finally, we'll look at study and learning skills (including how to work with the limitations of your memory!).
COOK
Next up is the cook section of our Nimble Noodles, which is about lasting the distance in this year-long cook-off. In it, we'll cover the health habits that will help you stay illness-free and full of energy so that your studies are optimised. We'll then look at how to maintain focus to stay on track, and finally we'll look at building sustainability in your studies so as to avoid student burnout.
PLATE UP
In the final section of the Nimble Noodle course, we'll look at tips specifically for exam preparation and crunch time (the big day).
READY TO GET STARTED?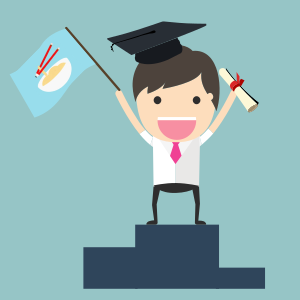 Imagine feeling confident that you have your studies under control. That you have the energy, motivation and skills to deal with a big workload and whatever else comes your way.
That's what it feels like to be a Nimble Noodle. Join us and get started today.
YOUR INSTRUCTORS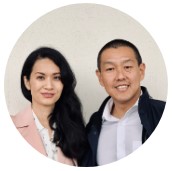 Dr Joyce Chong is Clinical Psychologist at The Skill Collective. She has worked with many students over the years to build better study skills and better mindset to boost wellbeing, mental health, and performance.
Dr Kevin Yong is a GP at Floreat Medical, in Perth WA. He believes health is more than just the absence of disease and that health can make you better at life all round. He is passionate about helping people live healthier happier lives.

Sample Videos
Want more information? Below are the Introduction and Overview videos for the course. Click on them to view (you'll get redirected to our Teachable Lesson pages where you'll be able to check out the curriculum format too).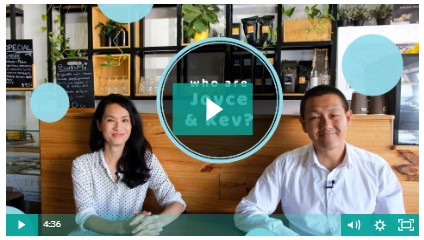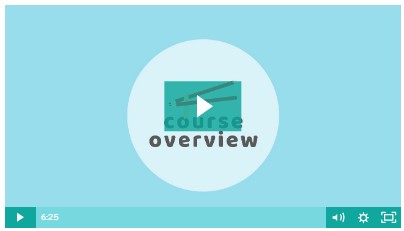 Frequently Asked Questions
How long will it take to do this course?
Nimble Noodle is an online course that you complete at your own pace. The course is made up of many short videos (usually 5-10mins long) which are illustrated slides with voiceover narration from Joyce and Kev. We have broken it down like this to make it easier to find the bits that interest you and so you can go through the course bit by bit without needing a big chunk of time to do it. There's a lot of good stuff in here, however, there could also be a lot of stuff that is new for you. So don't get overwhelmed. Go through the course slowly and put a few ideas and tips into play at a time. Once you have the hang of those, then start building on your repetoire. You'll be on your way to being a true Nimble Noodle in no time!
When does the introductory early-bird discount end?
As we mentioned before, the course is make up of 3 main parts (Prep, Cook, Plate-up). Right now, we have the Prep part of the course uploaded and ready for you to start on and the Cook phase will be ready by the first week of August 2019 with the Plate Up phase to follow very shortly after. Early bird discount will expire around end of second week of August 2019... So get in now for best value
Who do I contact if I have questions about the course?
What if I am unhappy with the course?
We would never want you to be unhappy! If you've watched our videos, and given it a really good shot with trying out the skills covered in Nimble Noodle and are unsatisfied with your purchase, contact us in the first 30 days and we will give you a full refund.